15 Inch Storage Cube – Rustic Vinyl Record Storage Box – Wooden Crate Style Box – Handmade Short Side Table Box – Boho Farmhouse Storage Box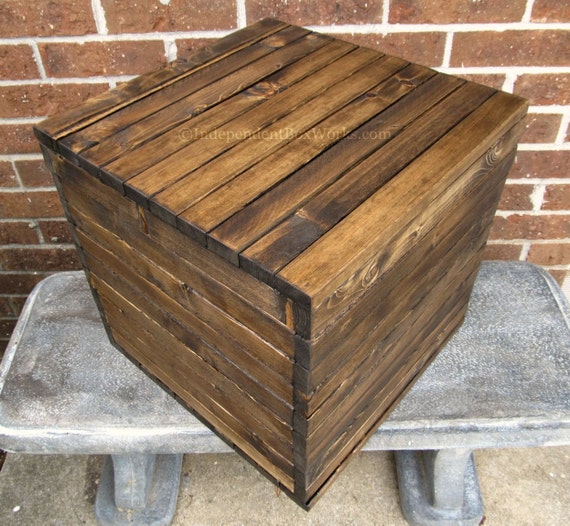 [Picked from ETSY]
This is a made to order listing for a 15 inch wooden storage cube. It will be sanded and finished with your choice of wood stain. The box in the main photos was finished in our Dark Walnut stain.
The hardware for this crate is comprised of two silver hinges. Interior wooden supports are installed in the corners and lid for stability.
This rustic crate could work well as a low side table with the added benefit of storage. It's the perfect size for holding 12 inch vinyl records (displayed in the 2nd listing photo) and can store about 50-55 of them. Our production time for this item is 10 – 14 days.
Dimensions:
Exterior – 15" Long x 15" Wide x 15" Tall
Interior Base – 13.5" Long x 13.5" Wide x 12" Tall
(
>>> Buy It Now ! <<<<