70s Burgundy Blood Red Romantic High Neck Maxi Gown Dress w Sheer Lace // Victorian Edwardian Inspired Gothic Love Witch Fashion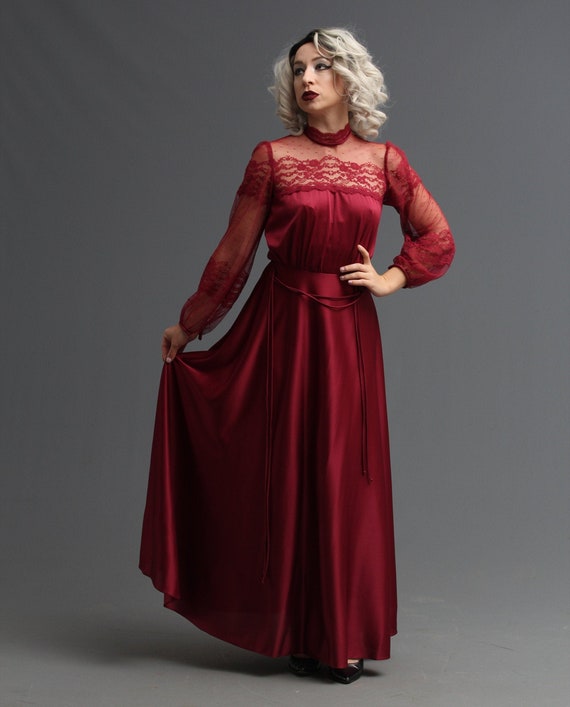 [Picked from ETSY]
This 1970s formal dress is a witchy gothy boho babe's dream! From the color to the Victorian inspired style, this dress is total retro romance. Gives major 'The Love Witch' vibes – just pair it with a floppy hat.
– Deep rich burgundy red color.
– Long Sleeves.
– High neck cut.
– Shoulders/Neck/Sleeves are made from a super soft delicate sheer lace that does have some stretch.
– Fabric is a beautiful soft Quiana with subtle sheen and beautiful drape.
– Sweeping a-line skirt.
– Draped strings and flower detail at the waist.
– Closes with a back center zipper.
Measurements (TAKEN OF THE GARMENT LAID FLAT):
Best for someone in the XS/Small size range.
Bust: 15.5" – 19" (pulled tight)
Waist: 12" – 13.25"
Hip: 2
>>> Buy It Now ! <<<<