1950s Mexico Cock Fight Graphic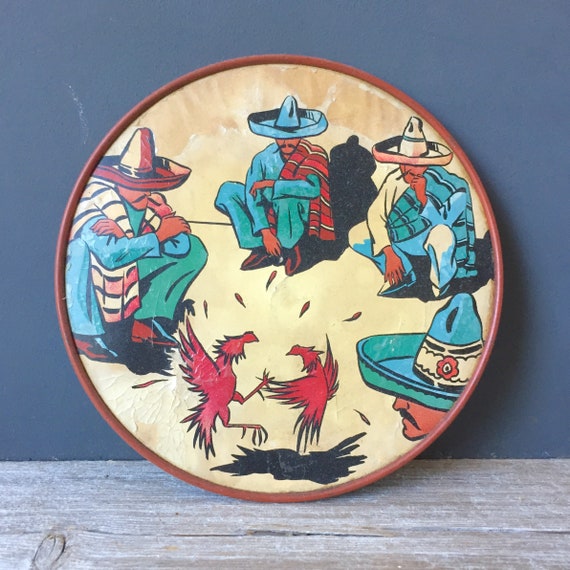 [Picked from ETSY]
This piece is really cool. Found way up high on a shelf at an estate sale in Ventura, CA. I fell in love. The graphics are really cool and the colors are so bold! There is some loss to the paint but in a way that I do t find distracting. I sealed the rest of this with an archival clear coat to prevent any further loss.
The front is paper and paint the back is embossed metal.
Measures 7 1/4" in diameter
The stand is available separately.
>>> Buy It Now ! <<<<