4mm Mens Wedding Band, Rhodium Plated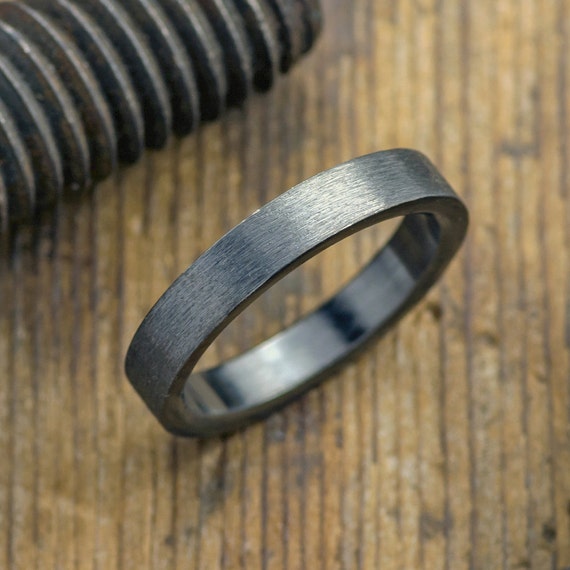 [Picked from ETSY]
4mm Mens Wedding Band, Rhodium Plated
Formed of eco friendly, solid .925 sterling silver, each ring is brushed by hand adding a rugged, durable surface. The inside of the band is polished smooth, and fits comfortably around your finger.
The entire surface is then plated with black rhodium giving it a charcoal colored finish.
Measures 4mm wide
The brushed pattern is made completely by hand, so the exact brush stokes will vary slightly from the images shown.
Rhodium plating is similar to oxidization in the finished appearance by making the sterling silver a dark charcoal color, however rhodium plating is far more durable and longer lasting. As it is a plating, it will wear over time – the wear time is unique to each individual.
Fabricat
>>> Buy It Now ! <<<<