Any Custom Set of 6 Destination signs, Custom Directional sign, Lake house signs, Beach house sign, tiki bar sign, mile marker sign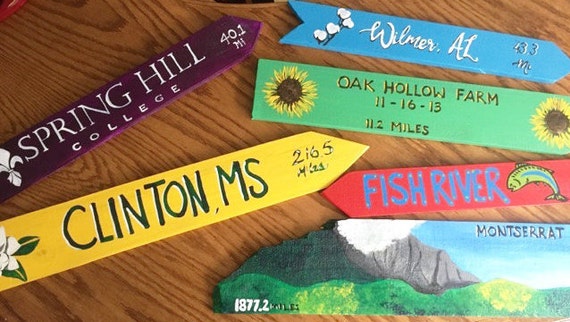 [Picked from ETSY]
Working so long you can't remember where the beach is? Point yourself towards the good life with a hand-crafted arrow sign.
When you check out just let us know the 6 destinations you would like and if you have any preference for: color, adding mileage, overall theme, and which way sign points.
Looking for more or less signs? Just let us know!
All hand cut, handmade signs are completely customizable. Just tell us the destination and your address and we will get the mileage and take care of the rest. We offer a wide variety of colors and designs.
Each art piece is an original! While the size and design of the piece you order will be similar to what you see in the photograph, the item you receive will be uniquely beautiful!
>>> Buy It Now ! <<<<