Apple Watch Band storage – The Mouse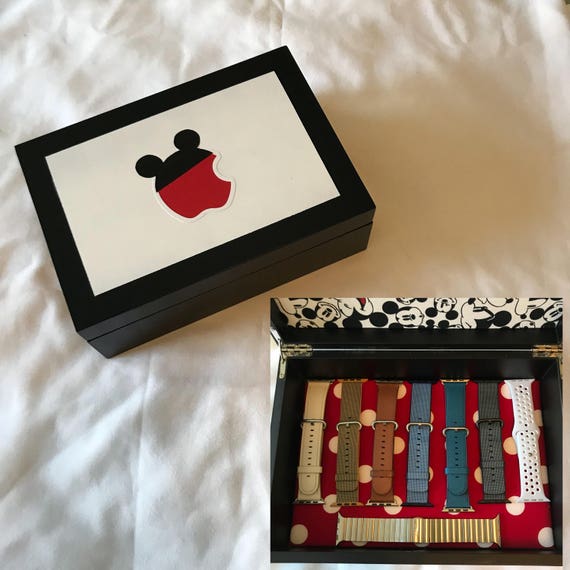 [Picked from ETSY]
Description:
This is not an Apple product.


This auction is for a custom Apple Watch box. This is a great place to store your extra Apple Watch bands. Store 8 bands and other small accessories.
~ Padded lining keeps your bands organized and safe
~ Secure lid keeps your watch bands and accessories free from dust and debris
~ Store extra bands to easily swap out to match attire for the day
~ Padded bottom to keep your watch box from scratching surfaces
~ Exterior box Size is approximately 10" x 7" x 4" Deep


~ This box is not eligible for the "Double your storage" option
Apple Watch bands not included.
>>> Buy It Now ! <<<<