Aura Quartz Crystal Necklace, Raw Crystal Necklace, Bohemian Crystal Necklace, Aura Quartz Cyrstal Necklace, Hippie Jewelry, Beach Jewelry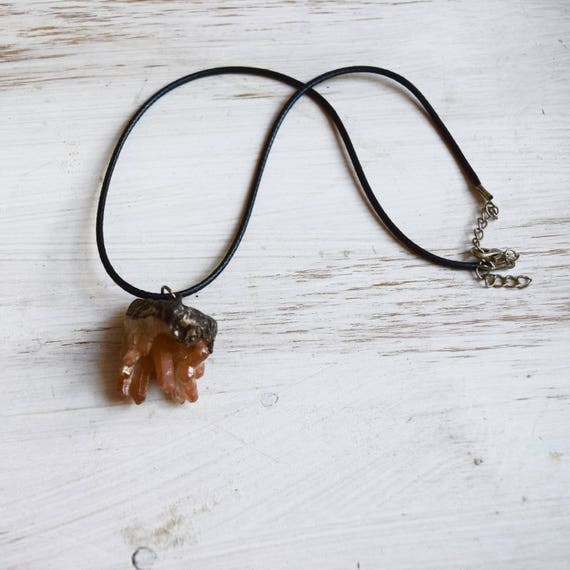 [Picked from ETSY]
Technique – Electroforming – applying metal to something organic.
Inspiration and making of the piece…
"Flowers and Gems"
This necklace is a part of my Hippie Inspired collection which is filled with bright colors and crystals. I love the different colors in the Aura Quartz crystal. It shines so beautifully! This necklace is on an adjustable corded chain. It can be adjusted from 16 to 20 inches.
Please don't be shy about asking me any questions especially if you would like something put on reserve.
In your order you will receive:
This piece of adornment
magnet
coupon for future purchases
A small gift
>>> Buy It Now ! <<<<