Black Onyx Comet Necklace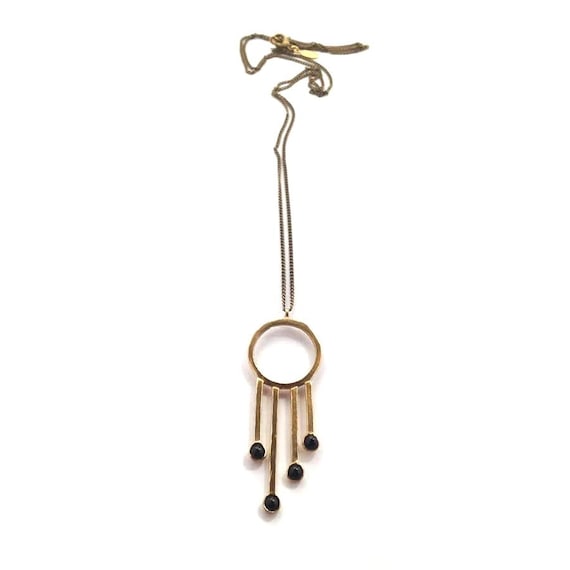 [Picked from ETSY]
This unique necklace was handmade using traditional metalsmithing techniques. The brass was hand fabricated and set with four small black onyx cabochons. Inspired by comets, outterspace, and the extraterrestrial. Handmade in Chicago by Therese Kuempel, each piece is unique and one-of-a-kind.
All brass used is nickel free.
Onyx measure 4mm each.
Hangs from a 32" brass chain.
Available in 18", 24", and 28" chain length upon request.
>>> Buy It Now ! <<<<