Brass Double Urn Match Safe Wall Mount Ornate Match Holder Fireplace Decor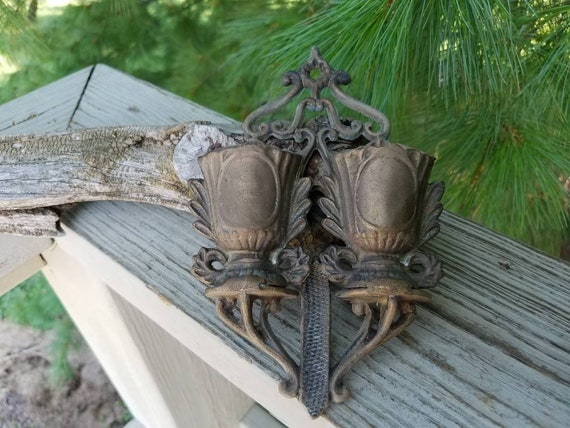 [Picked from ETSY]
Brass ornate wall mount double urn match safe with beautiful scroll work details. It has a single hole at the top for hanging. You can use one of the receptacles for the matches and the other for the used matches. There is a striker plate in the center near the bottom.
Patent January 15, 1867. Beautiful old match safe which would look great with your collection.
This match box holder is 6 15/16 inches high X in 4 1/2 inches wide X 3/4 of an inch deep.
>>> Buy It Now ! <<<<