Brown Body Con Dress 8 Loop Button Side Closure Pea Coat Style 100% Wool Fabric made in Poland Harve Benard by Genard Holtzman size 10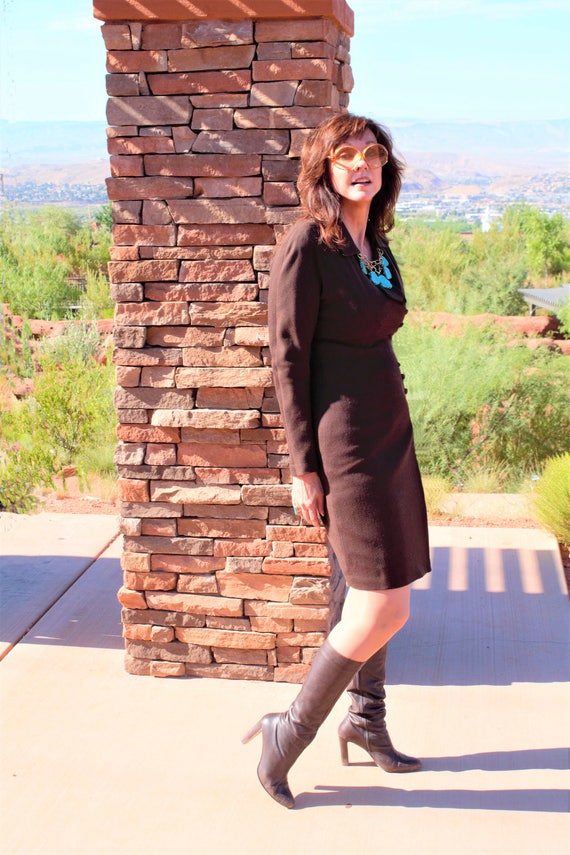 [Picked from ETSY]
Beautiful Brown Body Con Dress has 8 Loop Buttons that close at the Side, similar to a pea coat style. This fabulous dress is fully lined and feels fabulous on!
100% Wool Fabric made in Poland
Brand: Harve Benard by Genard Holtzman
label in garment reads: size 10
(model is a size 12, fit was great)
Excellent Vintage Condition
***Buy the whole outfit! We try to show outfits that are 100% for sale. If you see something you want and can't find it in another listing, ask us about it. It might not be listed yet, or if it is sold we might have a similar item.
***Moviestarmoon operates with a standard "AS IS" rule. Each item will be presented and sold in the best condition possible. We try our best to present items as clearly
>>> Buy It Now ! <<<<