Country chic blue flower girl dress, Romantic shabby country patchwork dress, birthday girl formal dress, Easter tea party twirl dress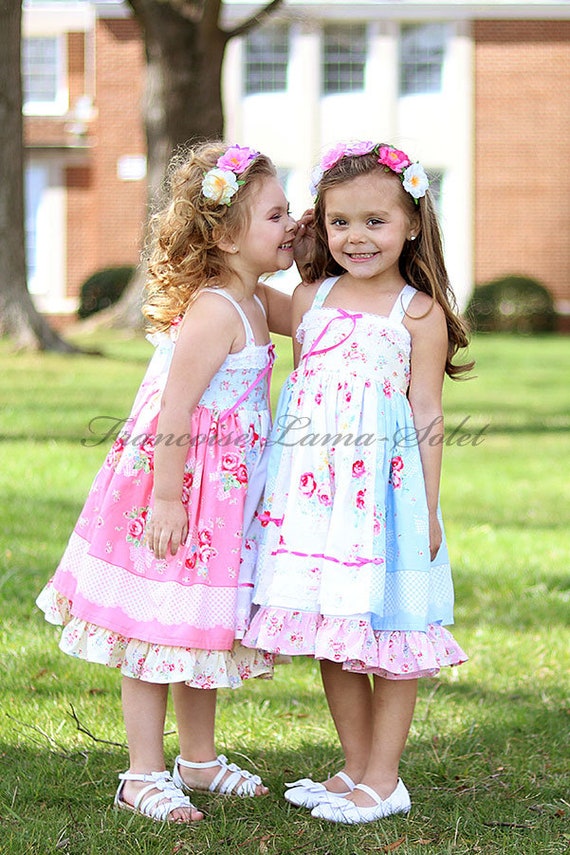 [Picked from ETSY]
Country chic blue flower girl dress, Romantic shabby country blue patchwork dress, birthday girl formal dress, Easter tea party twirl dress
This romantic little dress is a great dress for any special occasions such as birthdays, tea parties, weddings, ….
The patchwork dress is made using various floral cotton fabrics in pastel shades: Blue, white, yellow and pink. It is embellished with a fine white lace, ribbons and bows.
The skirt has a 2 layers and the underskirt is hemmed with a ruffle.
The bodice is fully lined and the back is elasticized to ensure a perfect fit. The shoulder straps tie in the back and allow you to adjust the dress to your daughter's size easily.
The dress is very full and your princess will just love to sp
>>> Buy It Now ! <<<<