Custom Razor Handles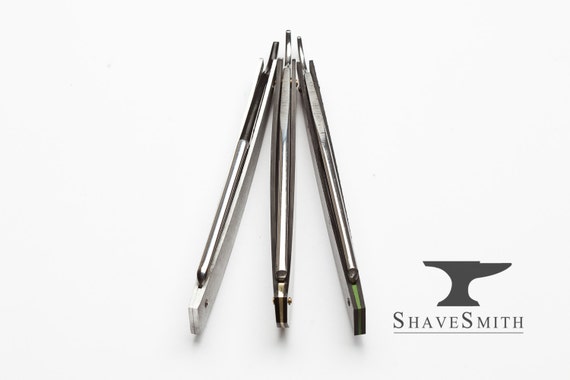 [Picked from ETSY]
View more of my custom designs at: http://shavesmith.com/custom-straight-razors/
Order a custom set of handles, and make your blade a centerpiece.
We offer many types of materials and designs – possibilities are near limitless.
Price listed includes a set of handles perfectly fitted to your razor in the material of your choice, along your choice of hardware (brass or silver), and choice of wedge material (many options).
Utilizing years of experience, we make handles that fit perfectly, and look amazing.
How it works:
1. Buy this listing and choose the material you'd like.
2. Soon after your purchase, we'll contact you and get specific details about your design (scale shape, kind of wood, color of G10, wedge material, etc
>>> Buy It Now ! <<<<