Diamond Pebble Ring – Choose Diamond Color – Choose 1.3mm Band or 1.6mm Band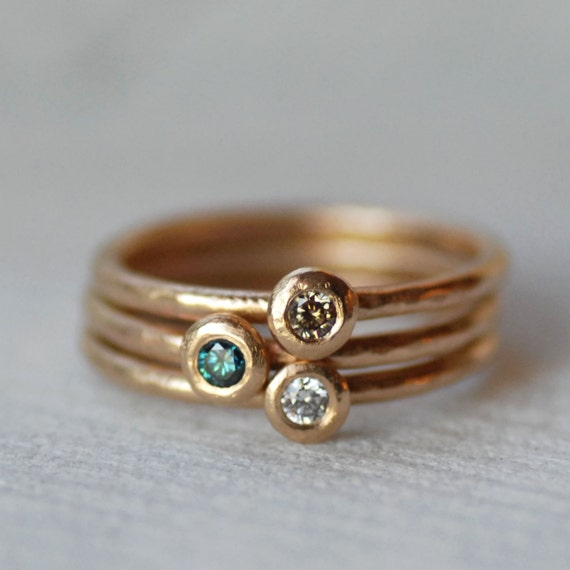 [Picked from ETSY]
Modern diamond pebble ring. A sparkly 2.5mm diamond of your choice is set in a handmade gold pebble. Wear it alone for an elegant wedding ring, or stack them up for a sparkly statement.
When you check out you choose:
*Diamond Color – Blue, White, Natural Brown
*The Band width – 1.3mm (Skinny Mini), OR 1.6mm (Photos show ring with 1.6mm band)
*The Texture – Hammered, Smooth, Line, Sand
**Comes with a brushed satin finish (pictured), unless you specifically request a shiny finish when you check out.
***Please let me know the ring size you would like in the "Message to seller" section when you check out.
***Available in 14k rose gold for the same price as 14k yellow gold….If you want rose gold, purchase the 14k yellow and leave
>>> Buy It Now ! <<<<