Diamond Solitaire Necklace/ Minimalist/ 14k Gold 0.07 ct./ Dainty Diamond Bezel Set Necklace/ Gold Diamond Necklace/ Diamond Solitaire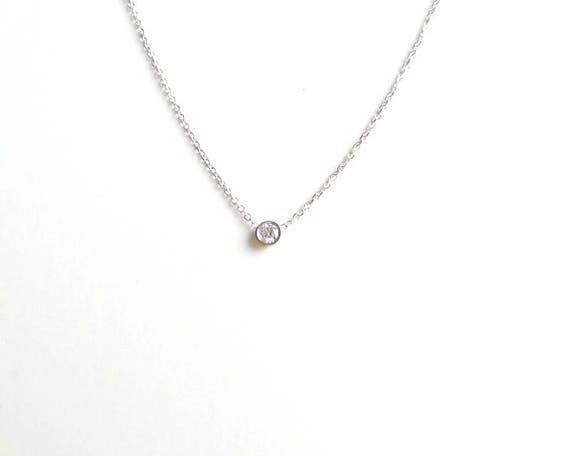 [Picked from ETSY]
********************FREE SHIPPING******************IN THE UNITED STATES
STUNNING HAND MADE NATURAL DIAMOND BEZEL NECKLACE . MOST ELEGANT WAY OF SETTING ANY DIAMOND. ALL MY PIECES ARE MADE BY ME. I LOVE CREATING BEAUTIFUL MEMORABLE PIECES.
AVAILABLE ALSO IN 14K YELLOW GOLD AND PINK (ROSE) GOLD.
METAL: 14K WHITE GOLD 585
STONES: 0.07CT NATURAL DIAMOND SI1 CLARITY G-H COLOR
STYLE: BEZEL SET PENDANT
PURITY: 14K, NATURAL DIAMOND SI 1 G-H COLR
SIZE: 0.07 CT
AS IT IS WITH THIS ITEM ALL MY PIECES ARE HAND MADE. AND I STAND BEHIND EVERY PIECE. SATISFACTION GUARANTEED.
FIND OUT ABOUT OUR LAYAWAY PAYMENT PLAN AND HASSLE FREE RETURNS
IF THERE IS ANY ADJUSTMENTS NEEDED TO SUIT YOUR TASTE, I M OPEN TO REQUESTS.
RETURNS:
ALL RETURNS MUST B
>>> Buy It Now ! <<<<