Dresden Plate Quilt, Patchwork Quilt, Queen Size Quilt, Amish Quilt, Hand Made Quilt, Country Quilt, Blue Quilt, Traditional Quilt,Bedspread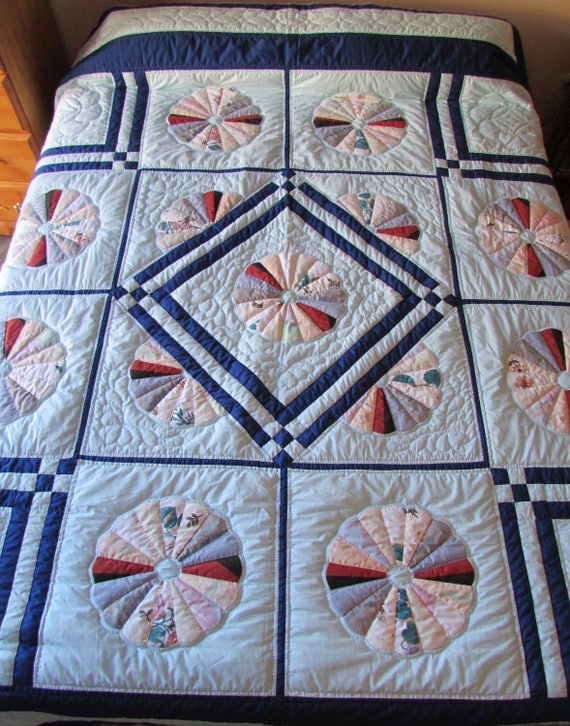 [Picked from ETSY]
Dresden Plate Quilt
* Hand stitched, queen size quilt 90" x 90".
* The beautiful Dresden Plate block designs are framed with a dark blue sashing.
* This quilt is surrounded with a light and dark blue borders.
* The edge is bound with dark blue binding.
* It is made of cotton fabric with a white backing and polyester batting.
* Care Instructions:
Hand or machine wash with cold water and mild detergent on gentle cycle.
Add 1/2 cup vinegar to keep colors bright.
Use 4 – "Color Catcher" sheets by Shout in wash to keep colors bright.
Dry flat.
#S252
>>> Buy It Now ! <<<<