Fancy Witch Hat – Purple Witch Hat – Curly Witch Hat – Large Brimmed Witch Hat – Autumn Witch Hat – Witch Hat With Leaves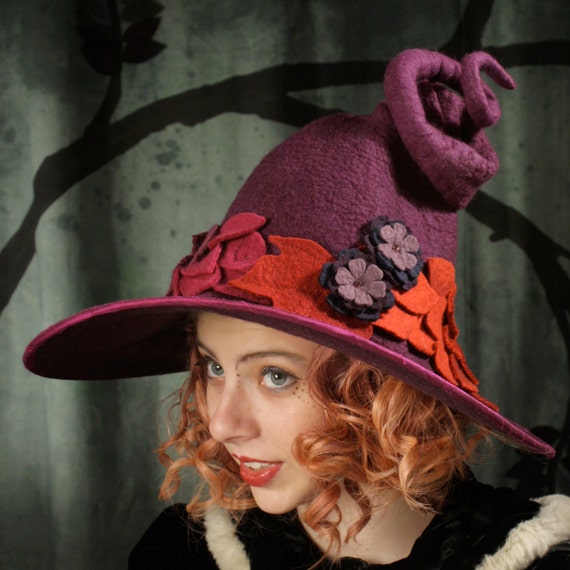 [Picked from ETSY]
A fancy witch hat encircled with Autumn leaves and flowers of varying shades. The dimensions are approximately 15" across and 10" deep from brim to the top of the curly point. The point is reinforced with wire allowing you to position it however you like. The brim is bound in fuchsia Dupioni silk.
You can order this hat in any color you like. There is no upcharge for a color change.
***ALL HATS ARE MADE TO ORDER SO PLEASE SEND ME YOUR HEAD MEASUREMENT WHEN YOU PLACE YOUR ORDER***
All of my hats are hand felted Merino wool from non- tail docked sheep.
The nature of hand felted wool means that there are many variables that are more or less difficult to control. Your hat will not look 'exactly' like the one pictured
>>> Buy It Now ! <<<<