Gorgeous Framed Vintage Needlework Flower Power Bouquet in Vase on Fluorescent Pink Stretchy Polyester Under Glass in Butter Yellow Frame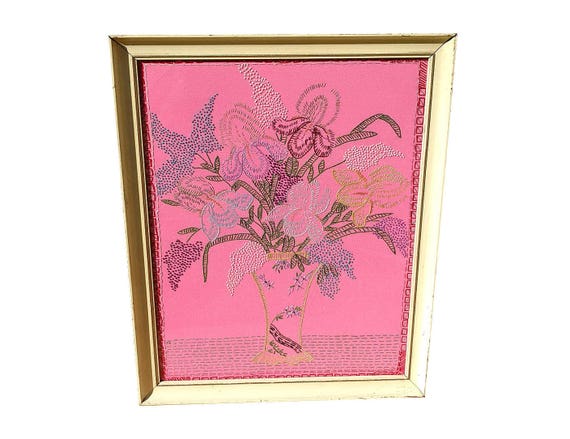 [Picked from ETSY]
This retro needlework is GORGEOUS!
Look at all the time spent on this beautiful vase of flowers! Love that it is on stretchy fluorescent pink fabric too ")
Cerulean blue, sunshine yellow, sky blue, vintage white, dove grey, cherry red, plum, and spring green
Fantastic condition, under glass, in beautiful vintage butter yellow frame
Frame measures 18" wide x 22" high
Depth of frame is 1"
Frame has wear that adds to the beauty of the artwork
>>> Buy It Now ! <<<<