Handmade Fluffy Trinity Scarf and Ear Warmer with Loop Closure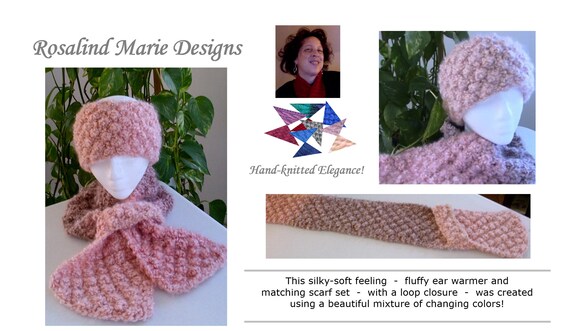 [Picked from ETSY]
May I have the pleasure of presenting…….
This silky-soft feeling……fluffy ear warmer and matching scarf set….with a loop closure……was created using Trinity/Aran stitches. A beautiful mixture of colors……. earth tones and the color Coral…… with gentle shades of colors that change, every few inches, throughout the knitting process…..what a delight to knit and, looking forward to discussing these items with prospective customers!
Extra Feature: I added on a short knitted Loop of yarn that will keep the scarf closed…… if you wish. The scarf can be left open or wrapped around your neck as needed.
Specifications: 7 inches wide and 47 inches long with a knitted-on/ attached Loop for closure. Items have been hand
>>> Buy It Now ! <<<<