Hanging Cloud Light 16 Inch Diameter Multicolored Battery Operated Lights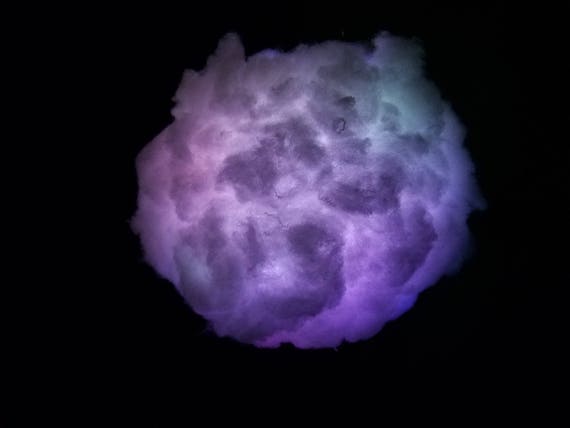 [Picked from ETSY]
Multimode, multicolored LED lights with hypoallergenic material. 3 foot long cord is included for hanging. Measure approximately 16 inches in diameter. Remote control with batteries included. Lights require 3 AAA batteries which are also included. Modes are listed on AAA battery Pack.
1. Combination
2. In wave
3. Sequential
4. Slo glo
5. Chasing/Flash
6. Slow Fade
7. Twinkle/Flash
8. Steady on
9. Off
To see this light in action visit: https://youtu.be/qlvyGSIF5io
For indoor decorative purposes only. If using in a child's room, or where children may be present, keep of could child's reach as strangulation can occur.
>>> Buy It Now ! <<<<