Hobe Tree Brooch Trembler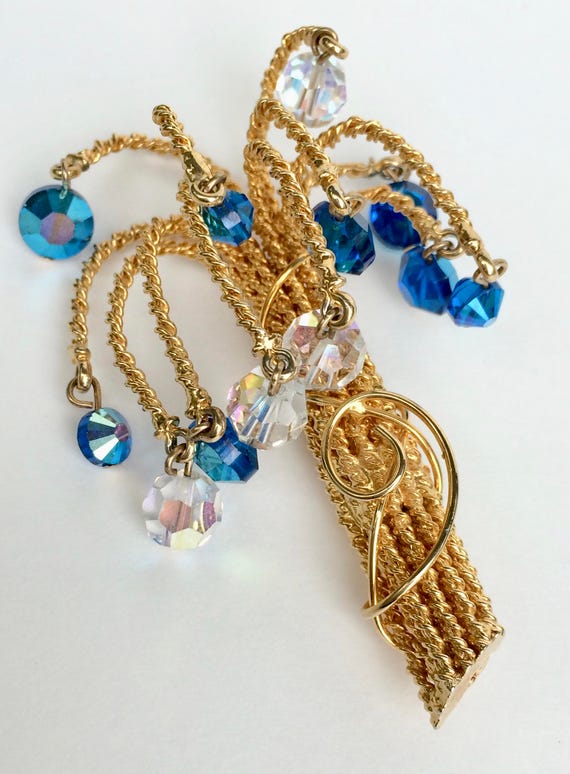 [Picked from ETSY]
Hobe Tree Brooch Trembler
This wonderfully Whimsical brooch was made by HOBE, known for their unique designs and excellent quality. This brooch is made up of shiny rich gold twisted wire shaped into a weeping willow type of tree with dangling fruit made of blue and clear aurora borealis faceted crystals. The tree trench is decorated with a swirl of smooth gold wire and the back is signed Hobe' on an oval cartouche with a copy right Symbol. Closes with a rolling clasp.
Measures about 3" x 2" x1" and is in excellent vintage condition with all parts still sparkling!
This rare and collectable brooch is uniquely beautiful, a great mid century dazzler!
>>> Buy It Now ! <<<<