Jakku/Restance Rey Belt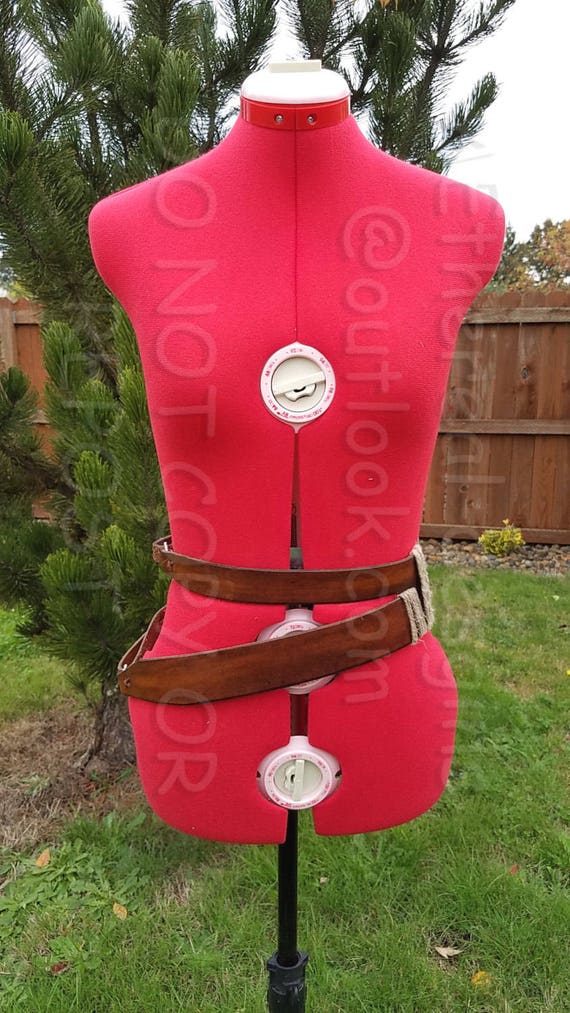 [Picked from ETSY]
PLEASE READ THE WHOLE DESCRIPTION
100% Veg Tanned Leather Rey Belt with Hemp String
These belts are one solid piece of leather and are all cut, tooled, sewn and dyed by hand so each one is a one of a kind.
I spent many hours studying the movie, screenshots and photos of the official costume on display to try and get this as close as reasonable possible.
The belt is closed by looping the back belt through the metal strap holder on the side of the belt and back through the holes that are punched in the back belt. This is VERY secure and I have not had my belt slip at all.
Your belt will be stiff and will need to be broken in, you can do this by either using saddle soap. Or you can just wear the heck out of it.
HOW TO MEASURE:
If you
>>> Buy It Now ! <<<<