Leggings – Yoga – Neon – Fluorescent – Psychedelic – Geometric – Screen Print – Festival – American Apparel – Op Art – Tights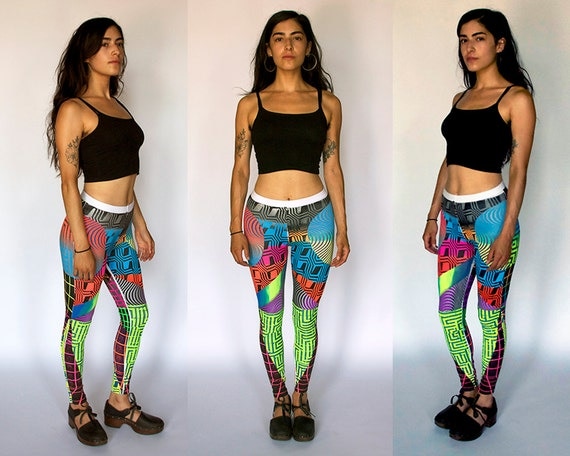 [Picked from ETSY]
Before purchase please read the entire listing.
After years of hand silk screen printing patterned leggings I envisioned my dream pair: bold with neons and metallic, patterned psychedelia.
I hand printed and hand dyed every part of these leggings.
I start with white American Apparel leggings, 95% cotton 5% spandex.
Then I masked off each section, first printing a field of color. Then I used deeper hues and metallic to print op art and geometric patterns.
These are the most insane leggings I have ever made!
Handmade, super limited edition of 12 pairs!
PRINT:
With hand printing minor variations in color and pattern placement may occur.
SIZING:
To avoid undesirable pattern stretch or uncomfortable fit please refer to the size chart b
>>> Buy It Now ! <<<<