Mcraft 18mm adjustable Vachetta leather cross body strap for Louis Vuitton Speedy B Alma Metis Estrela Pallas BB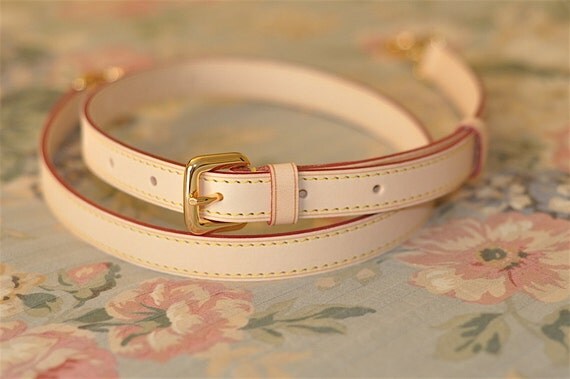 [Picked from ETSY]
This is a 18mm adjustable strap. For more options please visit my store, I have 4 different size of adjustable strap: 10mm, 16mm,18mm 20mm.
Optional Clasps available. Please check link: https://www.etsy.com/listing/503335947/clasp-option-for-mcraft-vachetta-strap?ref=shop_home_active_7
Description
Handcrafted adjustable vachetta leather cross-body strap. Works on Speedy B, Alma, pochette Metis, pallas BB, estrela and bags which need a vachetta leather strap to match with.
Selected premium vachetta leather will develop a rich patina to match all your beauties. Unique design with thoughtful length and width makes the strap comfortable to wear.
Dimension:
Approximately (36-47) * 0.7 inches (length * width)
Material:
Vachetta leathe
>>> Buy It Now ! <<<<