Multicolored Forged Silver and Czech Glass Beaded Statement Earrings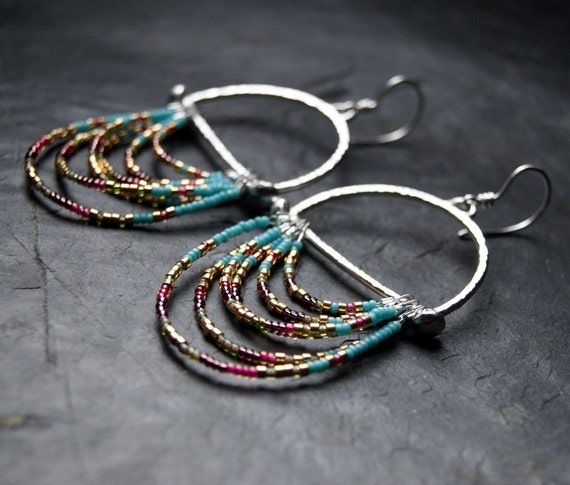 [Picked from ETSY]
These eye catching earrings have been made from sterling silver wire hand formed and hammered into a frame which holds beaded strands of turquoise, grape, cranberry, sage green, and metallic gold colored czech glass seed beads. The earrings were given a brushed matte finish.
M A T E R I A L S
Sterling Silver(.925)
Czech Glass Seed Beads
D I M E N S I O N S
Sterling Earrwires : 5/8"
Length of Earrings(measured from top of earrwires to bottom of earrings) : 2, 7/8"
Width : 1.5"
READY to SHIP
>>> Buy It Now ! <<<<