Mystic Topaz Ring, Ring Size 7 75, Pink Blue Green, Vintage Glam Ring, Opalescent Ring, One Ring Only, Six Prong Setting, Mother's Day Gift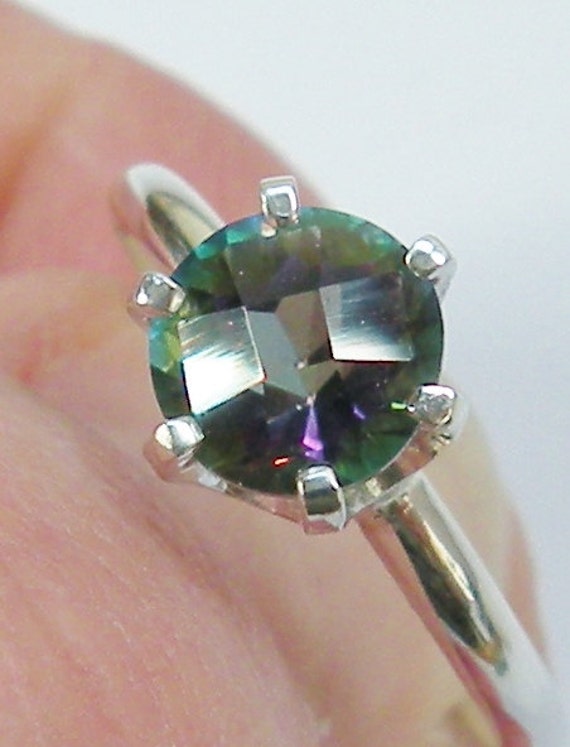 [Picked from ETSY]
Mystic Topaz Ring, Ring Size 7 75, Pink Blue Green, Vintage Glam Ring, Opalescent Ring, One Ring Only, Six Prong Setting, Mother's Day Gift.
Smoky and dark but interrupted with bright flashes of pink, blue, green and yellow, mystic topaz sparkles like my mom's opalescent beads from the 1950's. They'll add a touch of glamour to everything you wear.
Mystic Topaz round stone measures 7mm, held in a six prong setting to let the light to play in and all around the stone.
Sterling silver setting.
One ring only, size 7 3/4, ready to ship.
Ring cannot be sized due to the nature of sterling silver.
Mystic Topaz is created using patented coatings to color clear Topaz. Because of this do not clean this ring in an ultrasonic cleaner
>>> Buy It Now ! <<<<