ON SALE this week – Modern silver stacking bangles, set of 5 silver bracelets with 4 silver balls – "Compass Bangles"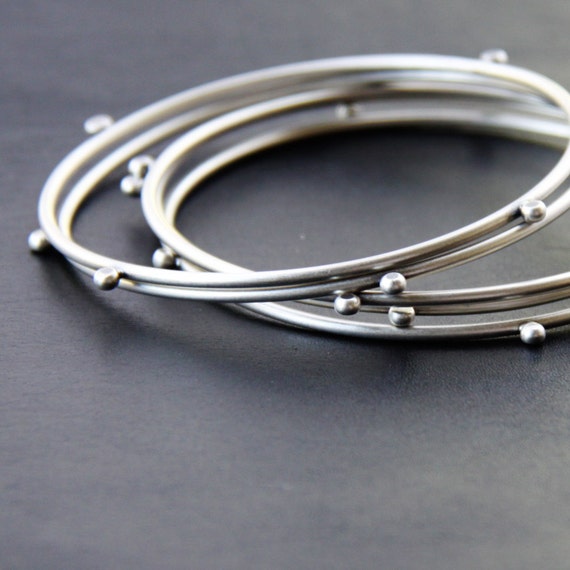 [Picked from ETSY]
Regularly $160.
This listing is for FIVE 'compass' bangles.
I have wanted to add sterling silver bangles to my line of pieces for a long time. When designing these, I decided to add four sterling balls to each bangle in order to add more dimension to the common plain bangle. When the bangles are worn together, they create a constantly moving pattern of sterling balls. These bangles are great for everyday and for a special occasion. Each bangle is cut, formed and soldered in our studio.
The listing for one single bangle is located here: http://www.etsy.com/listing/80888813/one-single-recycled-sterling-silver
IMPORTANT – Please specify your desired size before adding these bangles to your shopping cart.
Size (inside diameter) –

>>> Buy It Now ! <<<<