Organically Textured Sterling Silver Dangle Earrings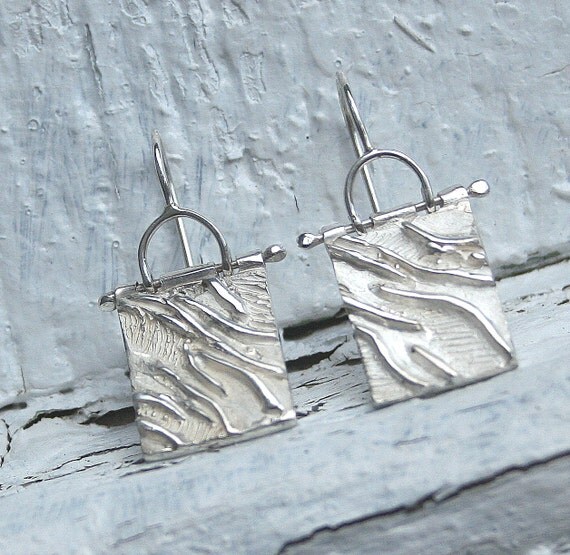 [Picked from ETSY]
These earrings are part of a series of jewelry that has been inspired by the many different textures of tree bark. These earrings would be a great addition to anyone's collection. They are meant to be an everyday earring and are built for wear and tear. The textured section of the earring dangles from a hanger-hinged French wire. These earring have wonderful texture that is enhanced in areas with satin finishes and high polished surfaces.
-These earrings are roughly 14mm wide.
– From the top of the french wire to the bottom of the earring is 1 1/4" long or 32mm.
– These earrings are made entirely of sterling silver.
Thanks for stopping in! Head over to Green Mountain Magpie's Facebook and Instagram pages and get inspired with
>>> Buy It Now ! <<<<