Original art, oil painting, whimsical art, contemporary art, one of a kind art, affordable art, girls room art, small painting, wall art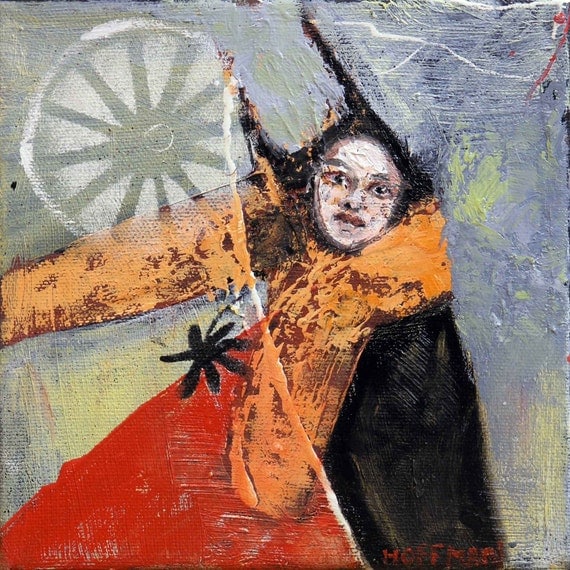 [Picked from ETSY]
"Wendy."
"And Wendy has stormy eyes
That flash at the sound of lies
And Wendy has wings to fly
Above the clouds
Above the clouds …"
I remember hearing this song emerge from a tinny transistor radio that my Mom kept on top of the refrigerator, back when I thought there were little tiny people who lived inside of that box and sang. Eventually having radio waves explained to me was mildly disappointing.
This original painting is made with archival, artist-grade oil paints on a gallery wrapped 1 and 1/2 inch deep gallery wrapped canvas. The sides are painted and a wire is installed on the back, making it ready to hang with no framing necessary. It is signed by the artist on the front in the lower right corner.
_____
>>> Buy It Now ! <<<<