Piano Music Sheets – Bagatelle No.25 in A minor "Für Elise" WoO 59 by Beethoven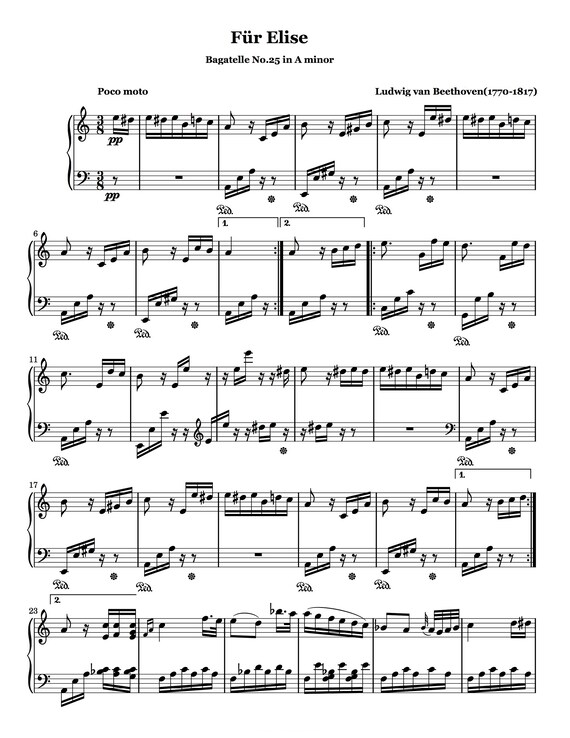 [Picked from ETSY]
Für Elise WoO 59 by Beethoven
Composer: Ludwig van Beethoven
Movement:
Bagatelle No.25 in A minor(Alternative name)
I. Poco moto
Buy & Download Music Sheets Now for the Piano. This set includes 1 movement.
No need to wait for a book, you will receive a PDF file, so you may start playing your favorite piece right now.
This file has full compositions, 4 pages.
First sample page is free, you may copy and print to play.
Listen to song on youtube.com(copy and paste to youtube):
I hope you enjoy playing Für Elise WoO 59 by Beethoven
>>> Buy It Now ! <<<<