PLANTER – Wheel thrown, hand altered and sculpted ceramic planter. Just a friendly face to show off your favorite plant. (FP1)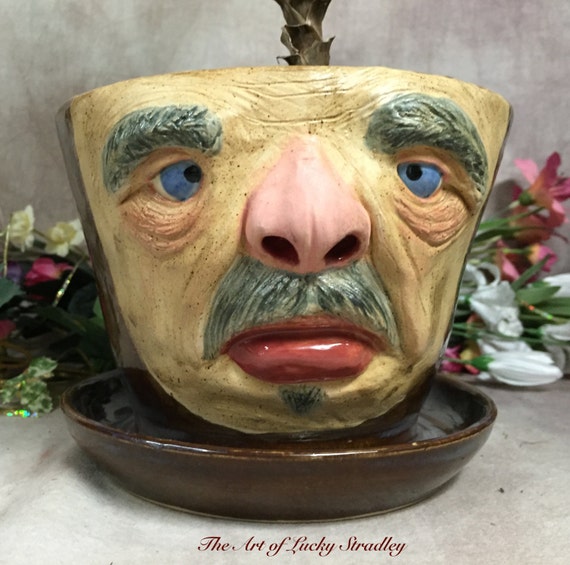 [Picked from ETSY]
"Oberon" was born May 23, 2016 & is a wheel thrown, hand altered and sculpted ceramic planter. Just a friendly face to show off your favorite plant. A lovely (okay, maybe, a not so lovely) home decor accent piece can be displayed for your shelf, counter top or table when not in use.
This planter was wheel thrown and then hand altered and sculpted by Lucky Stradley (that would be me). It would certainly make a great piece to add to your collection (hint) or as a gift (hint).
Don't you just love his cute little eyes? I think they might just be his best quality.
This listing is for the actual item pictured here.
If there is a group photo, then it is just for size comparison.
Dimensions range from: (approximate)
3 1/2&quot
>>> Buy It Now ! <<<<