Plum Butterfly Floral Woven Tapestry Carpet Bag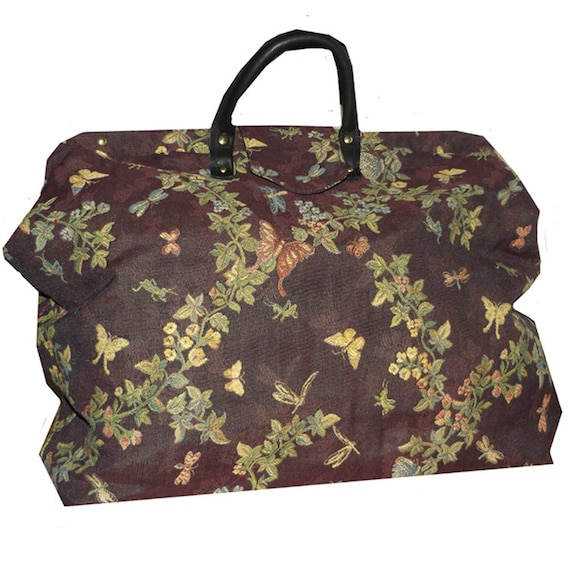 [Picked from ETSY]
SIZE: 18 x 15 x 7 inches
Butterfly & floral motif carpet bag featuring richly colored woven tapestry fabric.
Ready to ship in 5-7 business days.
The tapestry fabric covers a spring-loaded steel frame which snaps open for easy access. A magnetized fabric flap closure adds the finishing touch. Bags are fully lined. At the bottom of each you'll find a lightweight board, providing stability between the fabric layers. Each bag sits on six brass feet to protect the fabric when the bag is set down. All hardware finishes are brass.
Each hand crafted carpet bag includes matching removable strap and features a 9 x 13 inch envelope pocket on the back – perfect for plane tickets, magazines/books or even a tablet. The handles are crafted fro
>>> Buy It Now ! <<<<