Ready to Ship and On Sale! Anthropologie- Inspired Paper Flower Garland: Gold Ombre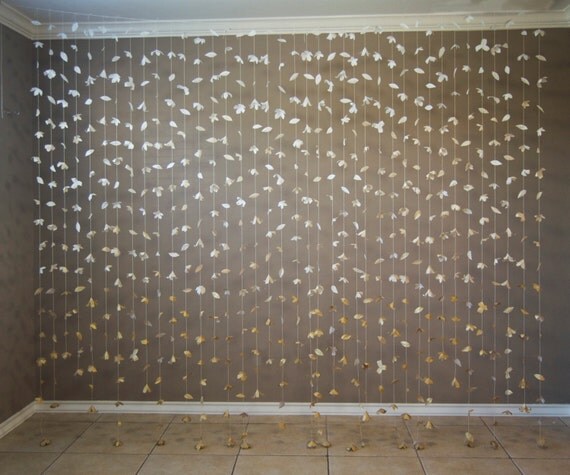 [Picked from ETSY]
This backdrop is READY TO SHIP and 15% off! Only one in stock!
Cascading paper flower garland inspired by a backdrop featured in the Anthropologie store. It would be beautiful as a wedding ceremony backdrop, reception decor, as a window display for a store, or as wall decor in the home.
The flowers are hand-cut from paper and then dip-dyed to create the glamorous color scheme. The color fades from ivory to cream, then to champagne shimmer, and finally to a metallic gold. This display features a vertical ombre (fade from top to bottom).
The featured backdrop includes 40 strands of garland. The longest strands are 8 feet long and the shortest strands are 6 feet long. The display is approximately 10 feet across with 3 inch spaces betwee
>>> Buy It Now ! <<<<