Ready to Ship. Bridal Shower Favors. Coffee favors. Freshly roasted, gourmet, unique. Set of 50.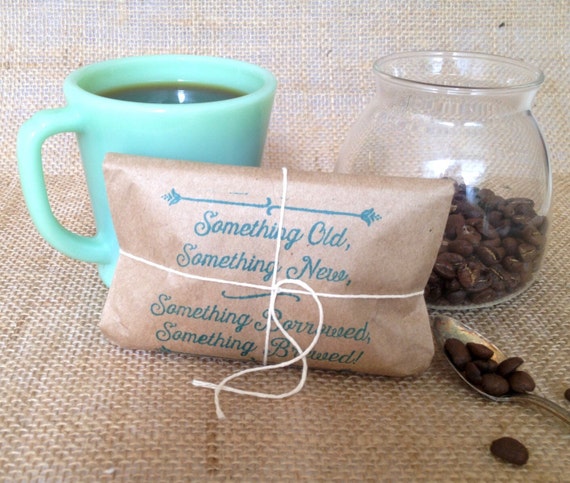 [Picked from ETSY]
Our carefully selected gourmet coffee is roasted to order. Our packaging is eco-friendly and thoughtfully designed. Our favors are made with love for you to give with love.
Forget that one last minute thing? We have you covered AND you can still customize your color, twine and image. That's how fast we are. Coffee roasting, stamping, tying whiz-kids…er…ladies..whatever. We'll get these our for you in less than a week.
This is for a set of 50. More, less? No problem. You can up the quantity at checkout or contact us for a custom amount. These are "one-pot" 2oz favors and come either ground or whole bean (you'll be able to select this at checkout). The measure approximately 4" across, 3" tall and are ab
>>> Buy It Now ! <<<<