Ready to Ship Miyu Decay Tuareg Croix du Sud Pendant in Brass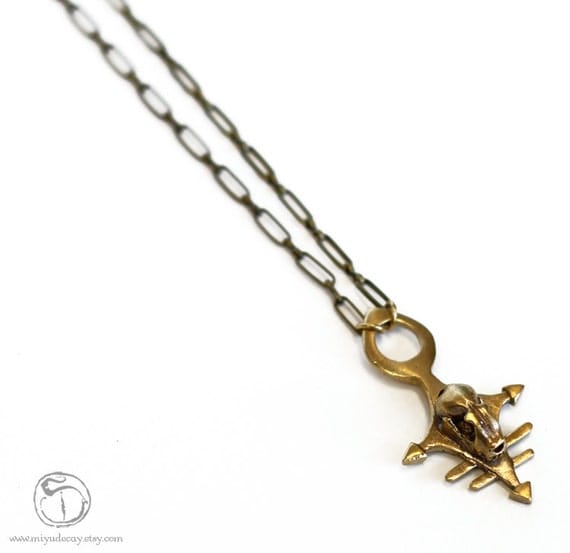 [Picked from ETSY]
:Berber Macabre::
Always inspired by and in admiration of the Tuareg people and their beautiful designs, this pendant was made in homage to this unique tribe.
There will be slight variances from the photo due to the nature of casting and the oxidized finishing process.
The necklace length is about 18.5". The solid brass pendant measures approximately 2" in height and 1.25" in width. The Croix du Sud is originally hand carved from wax, molded, and cast by myself.
It is made in house and made to order!
Thank you for viewing my work!
::Credits::
Model: Alexandra Mathews www.alexandra-mathews.com
MUA: Ashley Joy Beck http://www.ashleyjoybeck.com/
Hair: Teal Druda www.tealdruda.com/
Photography: Sequoia Emmanuelle www.se
>>> Buy It Now ! <<<<