Recycled Magazine wall art- made from recycled magazines & rustic wood frame, modern sculpture, brown, neutral, recycled, chevron, wall art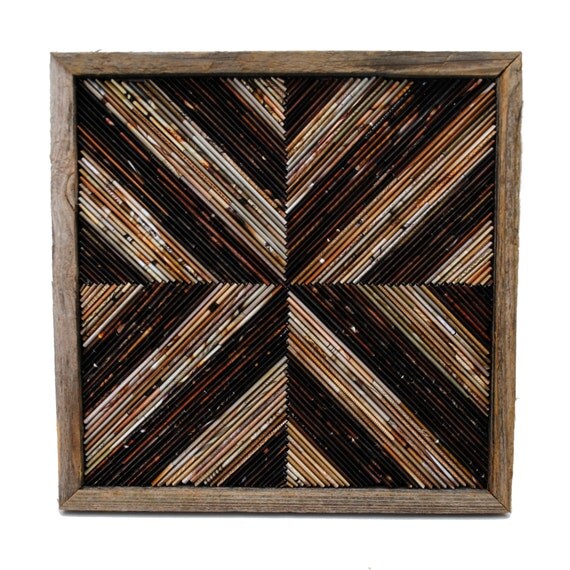 [Picked from ETSY]
Chevron, recycled magazines, wall sculpture / wall art.
This modern, yet rustic chevron wall art can add a touch of authentic-rustic wood feel to your home decor! It is made from recycled magazines… and created just for you! There are alternating dark brown and light tan stripes, framed by a rustic wood frame.
The recycled magazines create an incredible texture- everyone will want to know what it is and where you got it! The sophisticated colors of this piece are "neutrals" … brown, tan, reds, greens, etc… Because the colors come from recycled magazines- there is a wide variety of colors and ranges.
This wood frame is made from "rustic", sometimes rough – wood… so each frame is unique. This unique sculpture a
>>> Buy It Now ! <<<<