RUSH 1-2 Business Day Processing Add-On Upgrade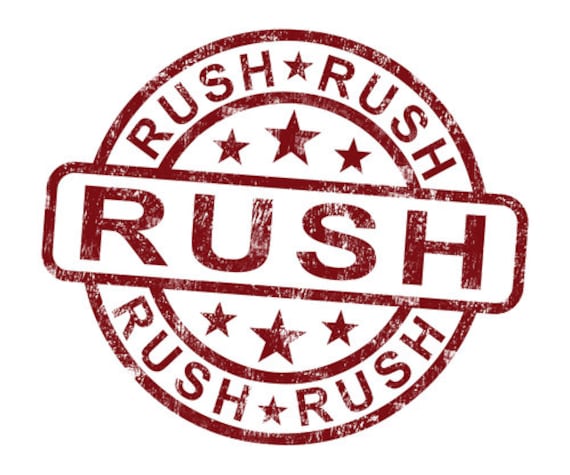 [Picked from ETSY]
In a hurry? Purchase this Add-On to rush the production of any order and have it READY TO SHIP IN 1-2 BUSINESS DAYS!
Only ONE (1) Add-On is necessary to Rush All Items In Your Order!
PLEASE READ THIS IMPORTANT INFORMATION!
Purchase this listing and we will have your order fulfilled and ready to ship within 2 business days! This DOES NOT GUARANTEE DELIVERY within 1-2 days, rather that it will be ready for shipment within 2 business days of purchasing this Add-On. Guaranteed shipping speeds are explained below.
**PLEASE NOTE: This Add-On cannot be used for glassware. If you would like to rush your order of personalized glassware please visit our Glassware RUSH Processing listing here: https://www.etsy.com/listing/262783002
Please know t
>>> Buy It Now ! <<<<