Sagenite Agate Cabochon. Handcrafted USA. Natural Gemstone.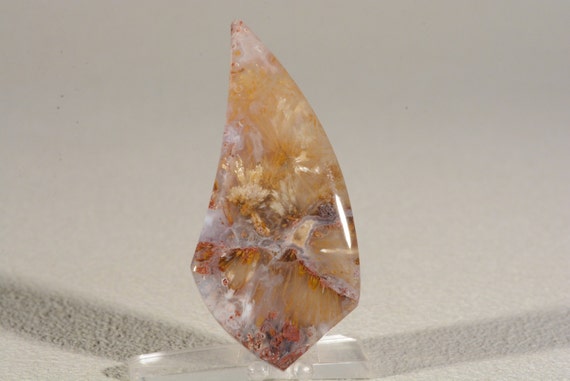 [Picked from ETSY]
This material came from Idaho but I have lost track of the specific location. Dimensions 55 x 25mm with thickness of 6.5mm tapering to 4.5mm at the bezel edge. Polished on all surfaces.
Item ships first class mail with tracking.
>>> Buy It Now ! <<<<