Sea Green Chalcedony Bar Necklace Sideways Gemstone Pendant 14K Gold Fill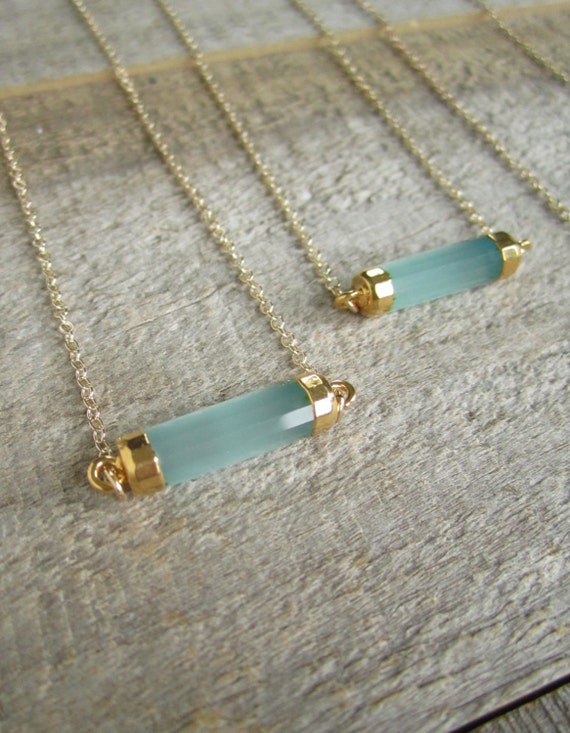 [Picked from ETSY]
Serene sea green chalcedony cylinder rests sideways on a 14K gold filled cable chain.
This pendant is so soft and feminine. Cylindrical sea green chalcedony is fully faceted on all sides and capped in gold vermeil for a polished finish. It measures 1" wide (not including side loops) x 1/4" tall.
Chain is a delicate, yet sturdy 14K gold fill cable chain finished with a spring clasp closure. Necklace measures 18", but can be custom made at any length up to 20", at no additional charge. If you would prefer a custom length, please leave your preference in the notes at checkout, otherwise you receive the necklace at 18". An easy necklace for everyday wear!
Please note that chalcedony is a natural stone, and as such
>>> Buy It Now ! <<<<