Silk Scarf Handpainted, Flower scarf, Skull scarf, Hand made, Tropical scarf, Day of the dead, Pretty scarf, Luxury silk scarf, Wife gift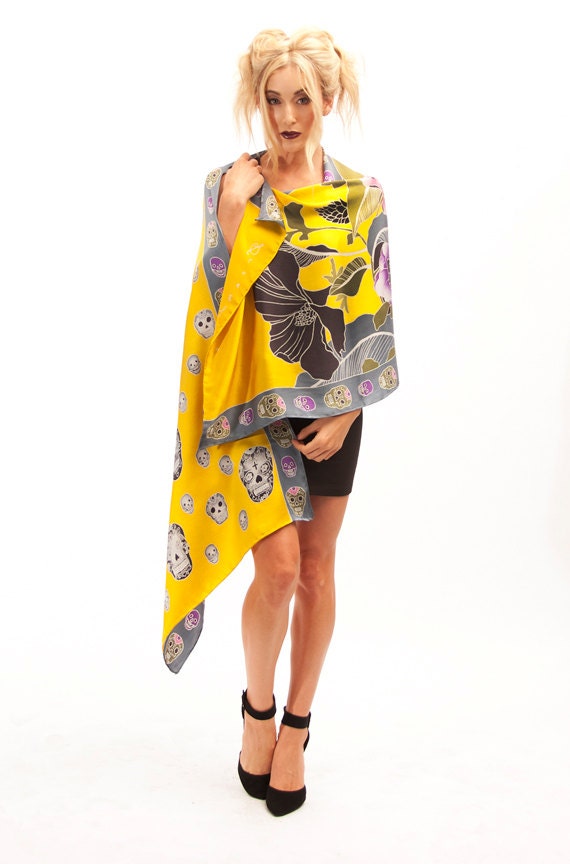 [Picked from ETSY]
Jungle Flowers and Skulls Silk Scarf. Hand Painted on Charmeuse Silk. Two Image Scarf with Yellow Background. Wife gift. 26"x73".
Handpainted silk scarf with two images, one of Skulls in different sizes including sugar skulls of Day of the Dead with a yellow background. The other side has beautiful Jungle Topical flowers with black and yellow background. The sides also has the trademark skull pattern with star on a gray background.
This scarf can be worn overlapped in different ways to create different variations.
This silk scarf is individually hand drawn, waxed with hot wax, handpainted with brilliant permanent French dyes, wax removed with boiling water and after this long process, the silk scarf edges are hand rolled and
>>> Buy It Now ! <<<<