Six French vintage napkins, French vintage damask monogrammed linens, French bridal linens, French tabletop, French linens French serviettes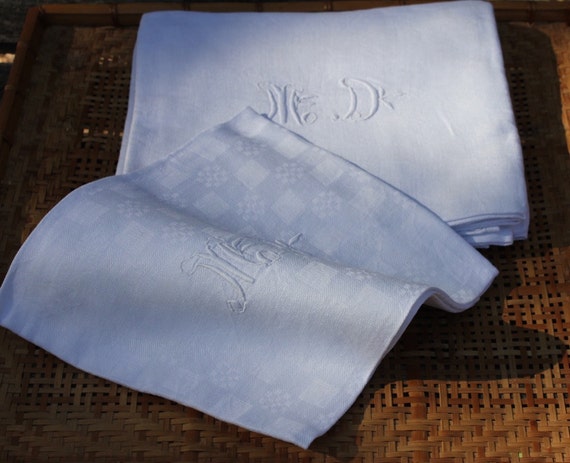 [Picked from ETSY]
These lovely napkins are monogrammed on a beautiful piece of damask material in a checkerboard pattern.
Usually these napkins come from the armoire of a bride who's family carefully monogrammed the napkins after the birth of a baby girl. Since they were monogrammed before she married, they are not her initials either so please don't worry if they are not your initials. They are simply beautiful and this kind of work is just not done anymore.
They are oversize, measuring 26 1/2 x 31 1/4. Large enough to be a small tablecloth and large enough to completely cover your lap.
They are in wonderful condition and ready to use.
#1349
>>> Buy It Now ! <<<<