Solid 14K Yellow Gold 18" 2.5mm Custom Box Rope Link Chain Necklace, 7.3 grams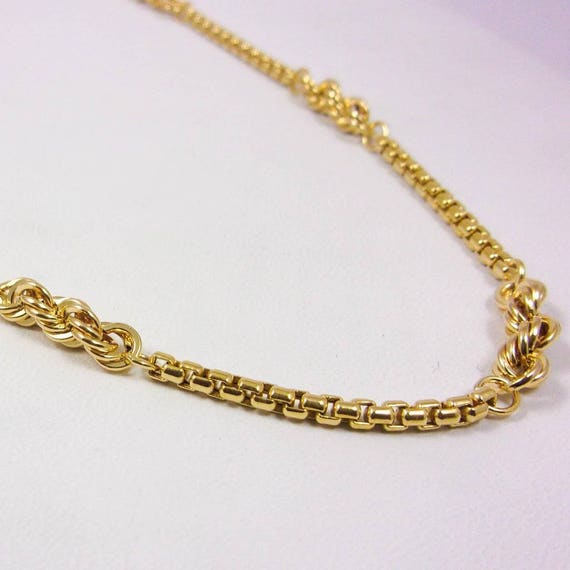 [Picked from ETSY]
Item Details
This is a beautiful, unique piece. It is a mix between a rounded box link and a rope link chain. It is in excellent condition overall and has been professionally cleaned prior to listing.
Item: Solid 14K Yellow Gold Custom Box Rope Link Chain
Material: 14K Yellow Gold
Size: 18" long, box links are approximately 2.5mm wide and rope links are approximately 4.4mm wide
Stones: N/A
Weight: 7.3 grams
Hallmarks, Stamps or Markings: "14K"
Other Information
Sizing is available for rings; sizing down is free, sizing up one size is also free, and two or more sizes is $10 per size. (For example: going from a size 7 to a size 8 is free; going from a size 7 to a size 9 is $20)
Many of our items can be customized by addi
>>> Buy It Now ! <<<<