Sparkling Cool Green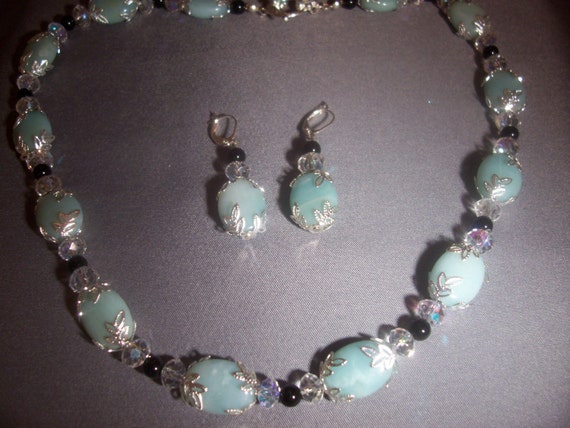 [Picked from ETSY]
Beautiful & serene describes this gorgeous necklace & earring ensemble of genuine amazonite gemstones with black onyx gemstones and Czech fire-polished crystals. It is finished with delicate silver-plated leaves shaped to each gemstone. These are beautiful neutral colors that can be worn with about any color you choose to wear, whether it be elegant or casual wear. This ensemble will come to be the most versatile piece of jewelry in your jewelry box!
The necklace is 20inches long with green amazonite gemstones & black onyx gemstones with Czech fire-polished crystals.
The earrings are pierced.
>>> Buy It Now ! <<<<