Spring Sale! StiloGuard® (25 Pairs) High Heel Protectors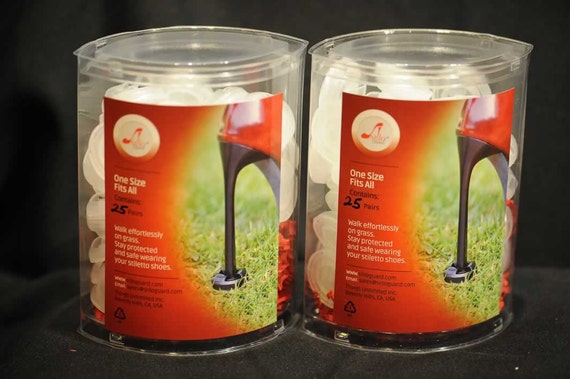 [Picked from ETSY]
Proudly Made In the USA!
Now with a new smarter, stronger design!
25 Pairs $155.99. Now Spring Sale for $119.99
1 qty equals to 25 pairs. Each package is a true value, with each pair costing only $6.24 each!
1.4" inches (size of a half dollar coin). Our smart design fits on any narrow heels up to a 0.5" inch thickness.
This product is great for wedding and event planners or for those planning a large outdoor event. Perfect for corporate events too!
Our items are available in smaller quantities or in bulk. Use them for your next outdoor party and your guests will thank you for it! Having an outdoor wedding? We're the perfect gift for your bridesmaids to keep their heels from sinking! Don't spend thousands of dollars
>>> Buy It Now ! <<<<