Steampunk Hat, Mini Top Hat, Burning Man Hat, Steampunk Wedding, Victorian Wedding, Derby Hat, Ascot Hat, Brown Mini Top Hat, Top Hat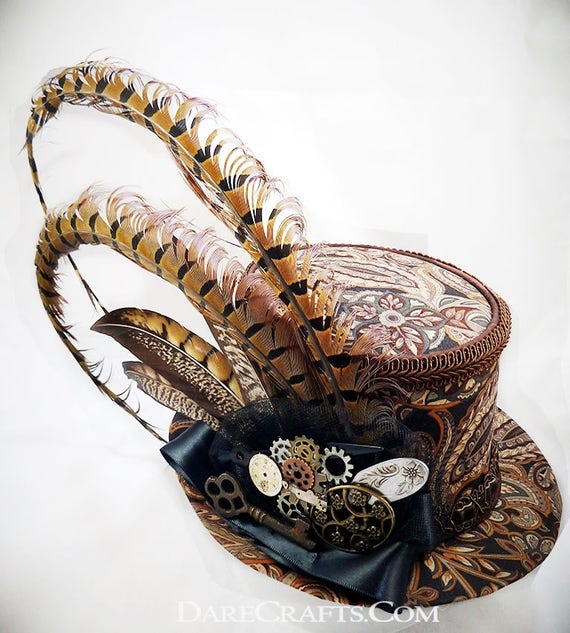 [Picked from ETSY]
"Miss Mabel" – Inspired by Oscar Wilde's character in his play "An Ideal Husband". A tribute to a flamboyant and naturally spontaneous Victorian female character.
Details:
– Paisley patterned fabric in shades of brown
– Brown velvet band
– Centerpiece made from an old key, gears, clock parts and lovely brass flowers
– Set against black ribbon and mesh
– Short and long pheasant feathers finish off the look.
– Hat is 7.5″ wide and 3.25″ tall not including feathers
– Alligator clips attached on both sides under the brim
– Elastic band to position under your hair if needed. I have very short straight fine hair and find all I need are the alligator clips most of the time.
**Size – Slightly larger than a "stovepip
>>> Buy It Now ! <<<<