The ARTHUR RACKHAM Oracle – 75+ Card Tarot-sized Oracle Deck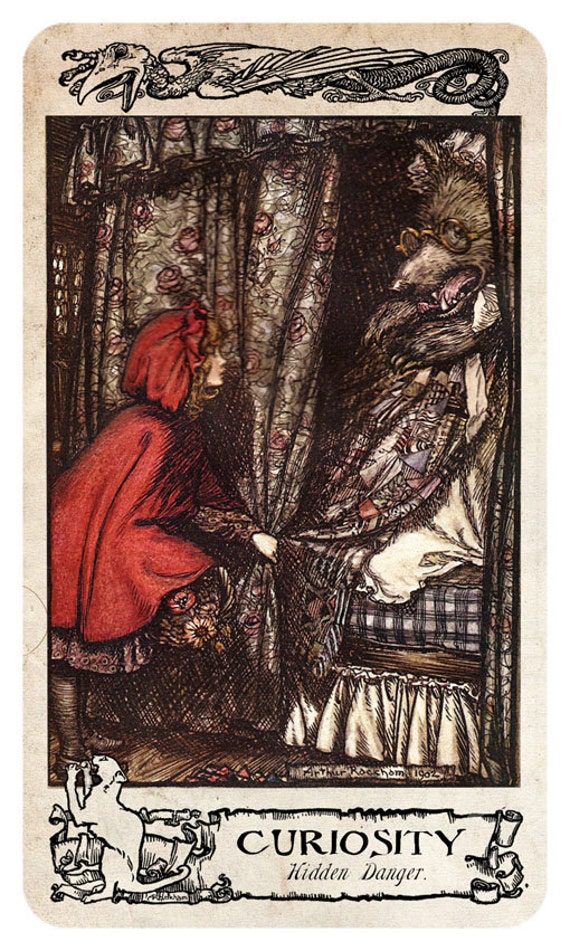 [Picked from ETSY]
You may have seen the art of the great British illustrator Arthur Rackham on other Tarot and Oracle decks, but our Rackham Oracle aims to be the definitive one.
Created from high-resolution scans of original, early-20th Century source materials — not from inferior modern reprints. These images are from books in my own collection, circa 1910 and earlier.
• 75 oracle cards, plus 2 significator cards, 1 bio card, 1 instruction card, 1 promo card, 80 total.
• Images from Grimm's Fairy Tales, Shakespeare's A Midsummer Night's Dream, Ibsen's Peer Gynt and more.
• Thoughtfully assembled into a working oracle. Tarot-sized cards, 2.75" x 4.75" on 310 gsm linen stock.
• Choose from 7 alternate card backs @ no e
>>> Buy It Now ! <<<<