Treasure Chest – Personalized, Child's Keepsake, Toy Trunk, Pirate Chest, Storage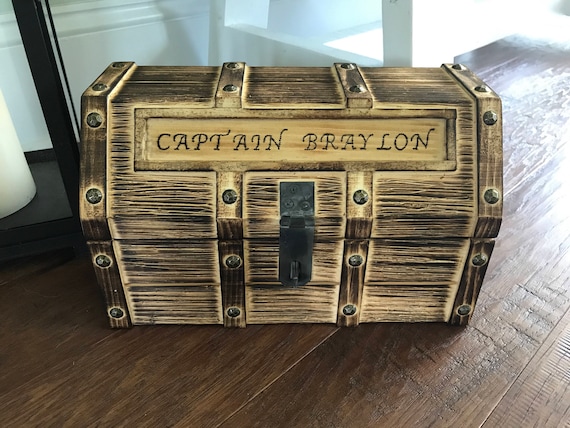 [Picked from ETSY]
This personalized treasure chest is perfect for any pirate themed decor or child's room to hide their treasures. The chest includes your choice of captain name at no additional charge. Just leave the name in the notes during checkout.
The chest is designed with a distressed burnt finish to give a weathered look. The captain name is burned into the framed area and finished with polyurethane to protect it.
The chest is 12 inches long, 7 inches wide and 7 inches tall.
Pirate coins and a lock can be added to complete the look, available in the following separate listings.
https://www.etsy.com/listing/500042460/treasure-chest-coins-pirate-decor
https://www.etsy.com/listing/524805012/treaure-chest-lock-pirate-decor-treasure
New list
>>> Buy It Now ! <<<<