vintage 1960s palazzo pants / 60s geometric print wrap pant / medium – large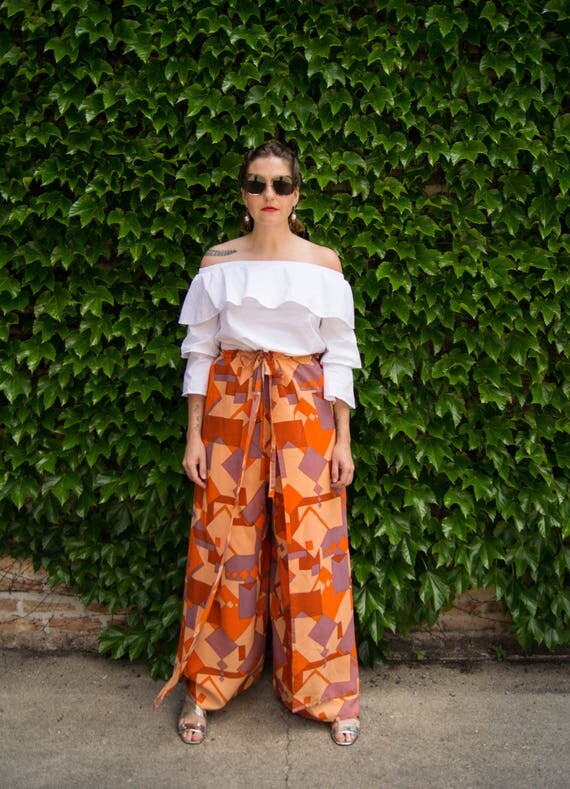 [Picked from ETSY]
These special 1960s palazzo pants have the most unique construction that wraps around the waist twice; once around back where hook and eyes come together, and then around the front to be tied in the middle of the waist. They're made of a lightweight, woven synthetic that has a great silky feel and wonderful drape. The orange and lavander geometric print speaks for itself (it's saying, "I'm fabuous," in case you didn't catch it).
Measurements (taken flat in inches and doubled where necessary)
waist: 35"-38" (can be cinched slightly smaller with waist ties)
hip: free
length: 43"
rise: 16"
inseam: 29"
brand/maker: no maker label, but the fabric is Screen Prints ASPCO
material: synthetic
con
>>> Buy It Now ! <<<<