Vintage-1988-Silver-Bullet-Coors-Lite-Neon-Sign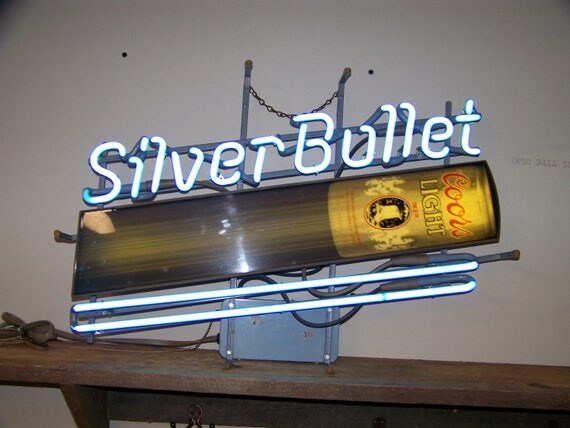 [Picked from ETSY]
This item is very unique and highly collectible. This Vintage, 1988, Classic Coors Light Silver Bullet Neon Sign is great for any Man Cave, home bar, game room or, hanging on a wall with other neon signs like I have been displaying it.
It's a great show piece with a great distinctive look. It is fully functional and the pull string works easily.
This item is extremely clean and in outstanding condition (29 years old)
This item was manufactured on 10/17/1988 (stamped on metal base) for the Adolph Corrs Company by Everbrite Electric Signs of Greenfield, WI
Union Label Number – 69951045– SILVER BULLET
It's dimensions are: 25.5" W X 17.5" H X 7" D.
Item has some weight to it which effects shipping costs… Shipping cos
>>> Buy It Now ! <<<<