Vintage Decorative Hammered Copper Water Vessel Copper Water Jug Mission Style Jug Dovetail Folded Seams circa 1940s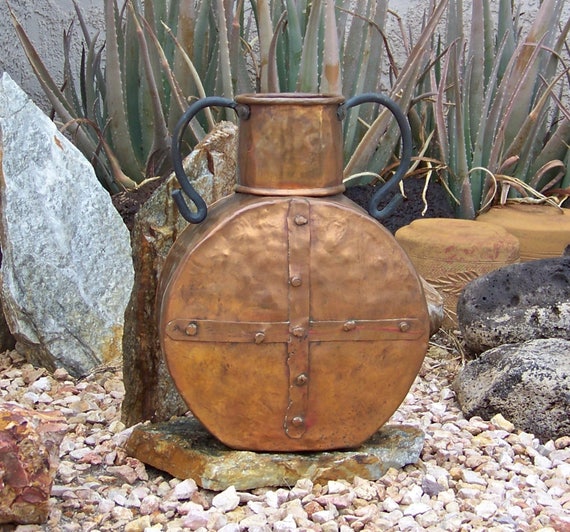 [Picked from ETSY]
Vintage Decorative Hammered Copper Water Vessel Copper Water Jug Mission Style Jug Dovetail Folded Seams circa 1940s.
Water Jug is hand crafted with impeccable craftsmanship. Water Jug stands 17 1/2 inches tall by 13 x 7 inches.
Handles are made of Wrought Iron Rod.
Decorative Jug has rich patina and hand riveted cross band decoration.
Jug has dings, dents, scratches, consistent with age. Does not hold water, decorative item only.
CONTINUE SHOPPING
Discover Other Fine Collectibles & Antiques
https://www.etsy.com/shop/CynthiasAttic/items
>>> Buy It Now ! <<<<