Vintage Sterling Silver Rose Brooch and Clip On Earring Demi Parure Set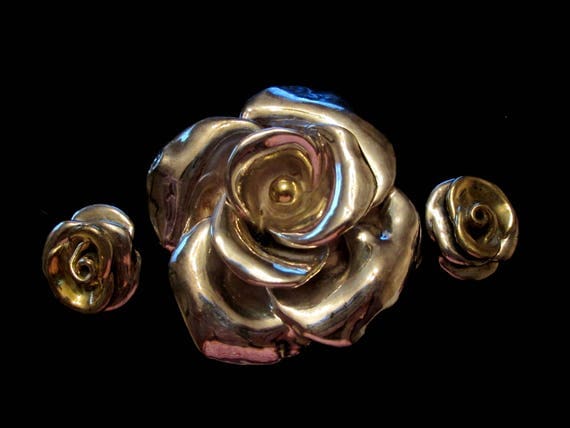 [Picked from ETSY]
Vintage Sterling Silver Rose Brooch and Clip On Earring Demi Parure Set
My jewelry is created using pieces from my various jaunts to local thrift stores, estate sales, flea markets and some pieces from my personal collection.
This beautiful set came out of a local estate. It is a handmade sterling silver rose brooch and pair of clip-on earrings. It is signed "R. Jen" on the back, however, I was unable to find any information on this. It is also stamped "925" (sterling silver). It has a beautiful darkened patina in spots, however, could be polished and brought back to its original shine.
The brooch is approximately 3.5 in. x 3.5 in. The earrings are slightly larger than 1 inch in diameter.
Please contact me with a
>>> Buy It Now ! <<<<